Kemi Gbereogun, 52, frowns as he mixes the dough Foufou, a staple food made from cassava, on a fire. She becomes restless. It's been over two hours since her children left for the creek and they haven't returned yet.
"This water problem will one day end up with us because I don't know where they [the children] went to fetch water," she laments.
Kemi lives in Akinleye, a remote community in Ogun State, southwestern Nigeria, which has suffered from water shortages for years.
"Even this job I do requires a lot of water," she says, laughing hysterically in frustration.
" We are suffering. The children have gone in search of water, and I only pray that it will not be a futile exercise. Most of the time, children don't even take a bath before going to school.
Kemi depends on water vendors. This puts a financial strain on his small business. A gallon of water is worth N100. "If I had another business, I would have left this one. It's tiring."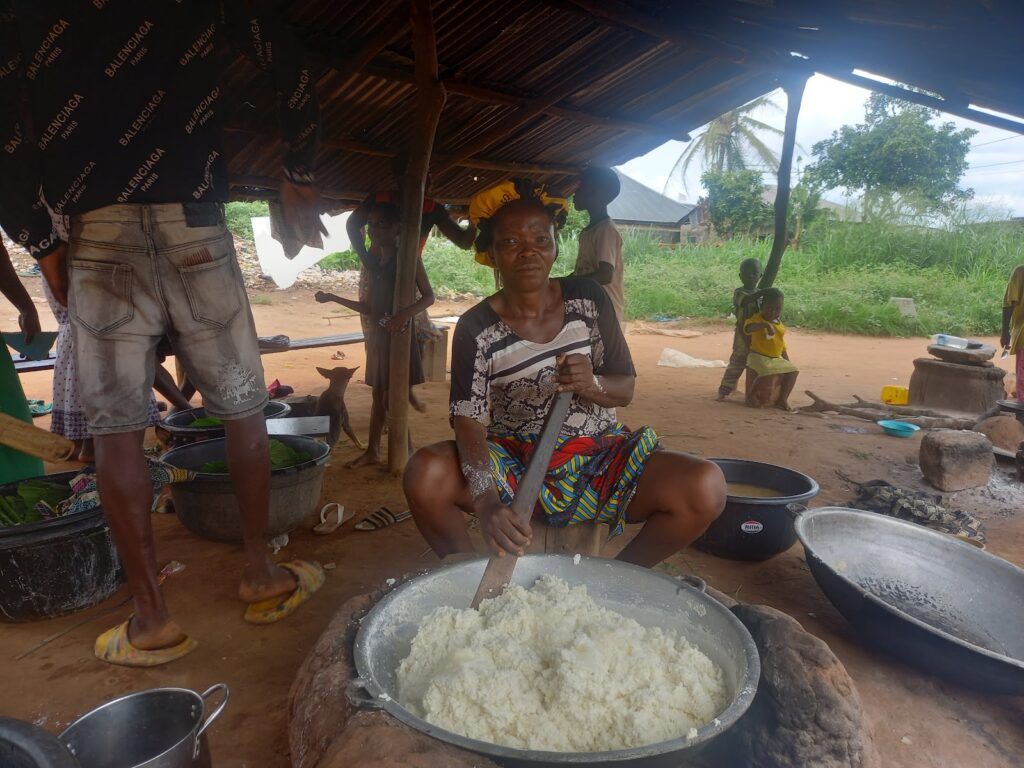 Water scarcity is not uncommon in many parts of the world. In Nigeria, safe and clean drinking water remains a luxury, especially in rural communities like Akinleye.
Nigeria would make progress in improving access to water, sanitation and hygiene for its population, with 70% of the population having access to basic drinking water. However, the quantity and quality of water for individual use is below the required standard.
The average amount of water each person receives in Nigeria is nine liters per day. The minimum acceptable range is between 12 liters and 16 liters per day, according to national standards. A 2019 report by the Federal Ministry of Water Resources and the United Nations Children's Fund (UNICEF) indicates that around 60 million Nigerians, or 33% of the population, do not have access to water. 'potable water.
Change the story
Kadiri Kadijat noticed the trend in rural communities in Kwara State. In 2017, the lecturer in the Department of Mass Communication at the University of Ilorin launched The Grassroots Aid Initiative (TGAI), a non-profit organization that uses photography to raise awareness of the difficulties faced by people in the regions. rural areas to obtain drinking water.
"We can't do anything without water," she says. "And when I talk about water, we're not talking about good water; we seek safe and healthy water for everyone. And these communities are not asking for what is far beyond their reach – good roads or electricity. They are mainly in the cassava or carob businesses. So water, for them, is non-negotiable.
Ogboja, another rural community in Ogun State, suffered from the same problem. Residents relied on a creek flowing through the heart of the community. In 2020, when the nonprofit organization visited the community that sprawls behind the Federal University of Agriculture Abeokuta (FUNAAB) for a needs assessment, Risikat Adeosi was unmoved. The community had already experienced broken promises.
"When they arrived and started taking pictures saying they wanted to give us water, I laughed. This is not the first time that they [not TGAI] would come to the village and take our pictures, only to vanish into thin air," she recalls, saying she thought the nonprofit would not return.
"When they met the baale (village chief), I was sure they would not come back like those who came before them."
However, the 72-year-old realized that when the organization brought workers to the village and started digging the ground for water, they meant it. Now, a year later, Adeosi takes a look at the leaking faucet and beams. "When the tap first ran, our joy knew no bounds. And since then, the faucet has had no more faults.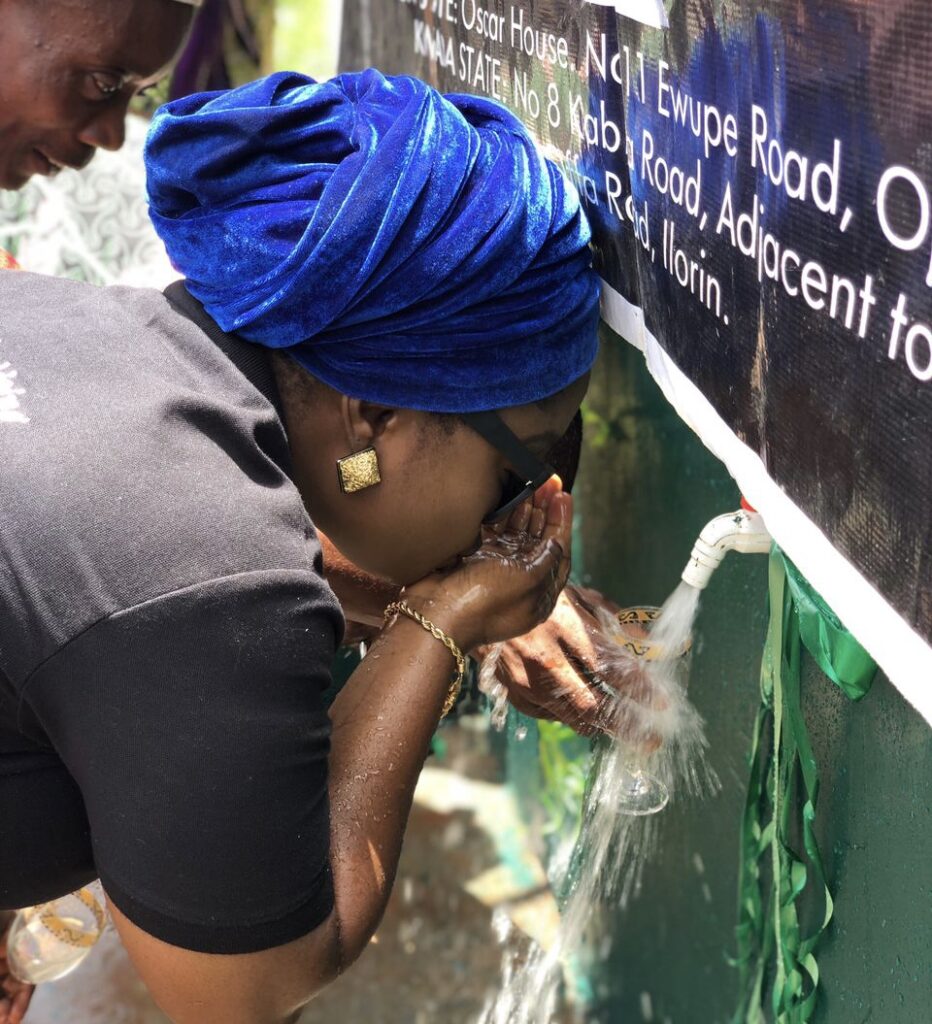 Esther Adewusi, another Ogboja resident, has a similar opinion to Adeosi. She says the water reduces the stress that comes with walking long distances to get some for her garri business.
"I had no reason to go far since the water was built for us. It doesn't change color like the water we were used to. The only thing on our part is to contribute money to power the generator that comes with it. Since then, we fetch water whenever we want," she says.
The power of a click
"Images can be used to tell powerful stories. It can be used to make people happy," Kadiri begins.
Her flair for photography began while she was in Malaysia for her doctorate in 2012. When she returned to Nigeria and resumed her studies at university, the kind of stories to tell with her newfound love never seemed to her. didn't quickly come to mind until she started a photojournalism course.
Kadiri connected with like minds on social media. "I didn't really know the stories to tell with pictures. When I started taking the course, on the first day, I was surprised to see what photography could be used for.
One day in 2017, she proposed a photo exhibition exercise to her 200 level students. And they all signed up with pleasure. "I told my students that we had to do an exhibition. And it was something I had never done before. I've never been on it before as a committee. But I just knew I wanted to do this thing. How I would do it, I didn't know. So I started doing research online and offline, asking people about it. »
The exercise gave birth to the Grassroots Aid Initiative.
Kadiri and her students started with an Afon village in the Asa Local Government Area (LGA) of Kwara State in North Central Nigeria. Supported by six volunteers and a digital camera, they traveled to communities and began taking photos, documenting their lives.
"We just wanted to use the images to tell people what is happening in rural areas.
"I wanted to buzz my audience on Facebook and Instagram with stories of how these communities were deprived and how they were overcoming their challenges," she told HumAngle.
In most of these trips, she said they all complained about the long-standing crisis of water scarcity in their communities. And the association is responsible for highlighting this difficulty.
One of the images caught the attention of his audience. It was that of women, drawing water mixed with brownish particles in the village of Ago-oja, in Kwara State. "People reached out and donated to have a borehole in the community," she recalled, saying the water project started on May 20, 2017 and went live seven days later.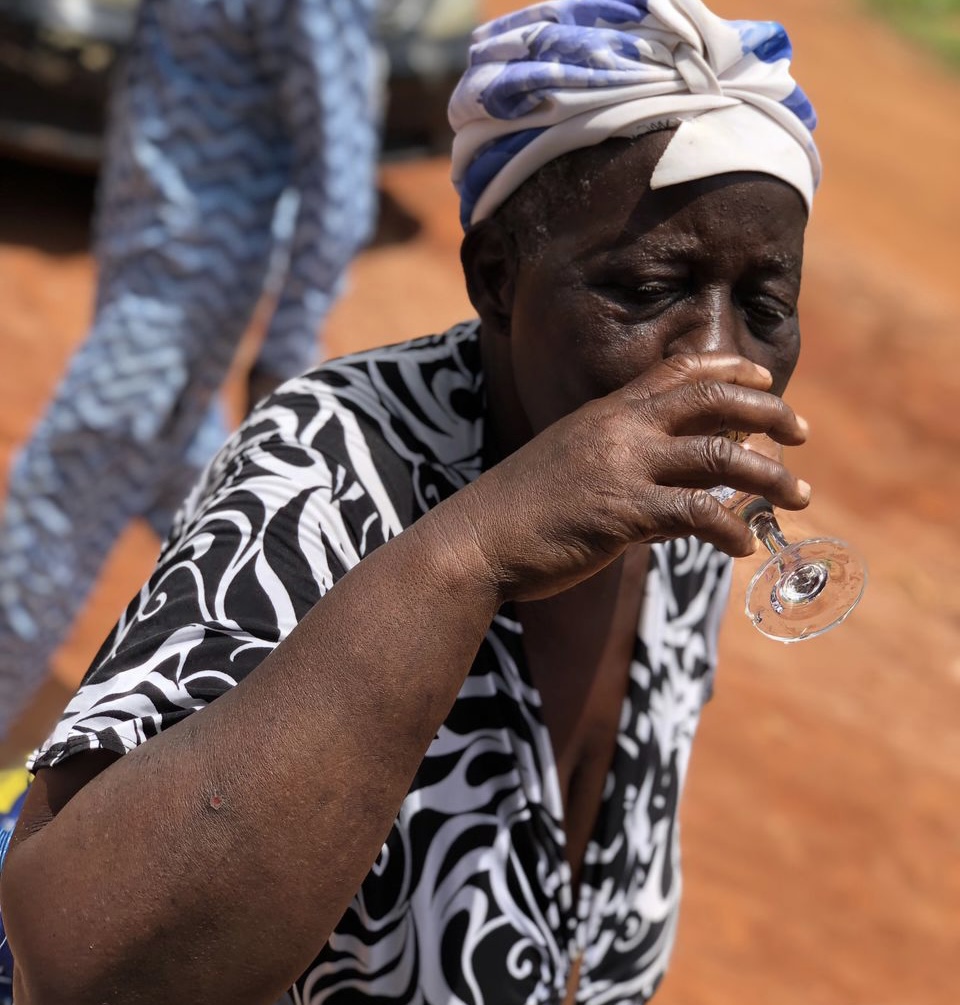 So far, the non-profit organization has provided motorized boreholes in 15 communities in Kwara, Ogun, Oyo and Lagos states through crowdfunding. Next, it audits the cost of implementing projects on its social media handles.
"Photography helps bring stories to life," says Kunle Olawoyin, Development Communication Specialist. He adds that "it has the power to inspire a lot of people and could lead to change for the better. In the pursuit of social justice, pictures might speak louder than words. While presenting evidence to promote social justice, words or text may not be enough and photographs add great value to evidence. To show how changes happen, before and after images make the story real, verifiable and believable.
Upcoming challenges
It hasn't been smooth sailing in the five years it's been around. Being a woman-led initiative in a highly patriarchal society like Nigeria comes at a price, says Kadiri. "There are times when men pass because we want them to donate, or take you for a ride because you're a woman. I've heard talk like 'I can't do anything', it's demoralizing. But that has always been my launching pad.
Crowdfunding is also not a reliable source of income. The non-profit organization depends on donations from the public. According to Kadiri, it takes longer for a water project to be completed when the targeted funds are not reached.
Jolayomi Sarah is part of the association's team of more than 50 volunteers. A student of mass communication at the University of Ilorin, she says working with the team has brought her closer to the world. "I could see how people who literally live hand to mouth suffer from having water to live their life. It was touching. Looking back on it now, I'm happy to be part of the team.
---
This story was produced in partnership with Health Surveillance in Nigeria through the Solutions Journalism Networka non-profit organization dedicated to rigorous and compelling reporting on responses to social issues.
---
Support our journalism
There are millions of ordinary people affected by conflict in Africa whose stories are missing from the mainstream media. HumAngle is committed to telling these difficult and under-reported stories, hoping that those affected by these conflicts will find the safety and security they deserve.
To make sure we continue to provide public service coverage, we have a small favor to ask of you. We want you to be part of our journalistic enterprise by bringing us a token.
Your donation will further promote a strong, free and independent media.
Donate here